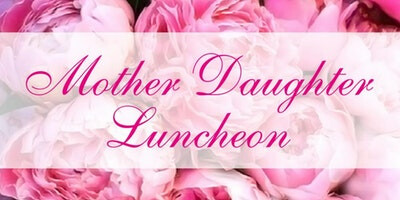 Saturday, May 11, 2019, 11:00 AM - 3:00 PM
LOVE AND UNITY CHRISTIAN FELLOWSHIP
ANNUAL MOTHER AND DAUGHTER LUNCHEON
Theme: Well-Watered Garden
Isaiah 58:11 NIV
Saturday, May 11, 2019
Here in our beautiful Café @ the BAC – Doors will open at 11am
Hosted by: Co-Pastor Lady Osie L. Hill
Tickets: $30 per person Children 10 and Under: $15
CLICK HERE TO PURCHASE TICKET(S).
Tickets can be purchased in the North Lobby or on-line. Space is limited, so purchase tickets early. Our event will begin at 11am with a selfie station, shopping, tea, scones, and massages. Please note the massages are $1 per minute, five (5) minutes minimum.
Lunch will be served at 12 noon and we will have a tasty plated meal with dessert. For children and vegan menu, please see the details in the North Lobby.
Lady Hill is asking those who would like to participate to join us by bringing your favorite tea cup. There will be a prize given, one for prettiest and one for the most unique tea cup.